In today's fast-paced world, household appliances have become an integral part of our daily lives. From washing machines to ovens, these appliances make our lives more convenient and efficient. However, when they malfunction or break down, it can disrupt our routines and cause inconvenience. Many homeowners are tempted to take the DIY route to save money, but hiring a professional handyman for appliance repair in Mill Creek, WA, is often the wiser choice. In this article, we'll explore the top reasons why you should consider hiring a skilled technician from 'Fast Appliances' for your appliance repair needs.
Expertise and Experience:
Professional handymen have the knowledge and experience to diagnose and repair a wide range of appliance issues. They are well-versed in the complexities of various brands and models, ensuring that they can quickly identify the root cause of the problem.
Safety First:
Appliance repair often involves dealing with electricity, gas, or water. Mishandling these components can pose serious safety risks. By hiring a professional, you minimize the chances of accidents or damage to your property.
Cost-Effective Solutions:
Contrary to common belief, professional appliance repair can be cost-effective in the long run. DIY attempts may lead to further damage or incomplete repairs, ultimately costing you more to fix the initial issue and any additional problems that arise.
Time Savings:
A professional handyman can complete appliance repairs efficiently. They have access to specialized tools and can source replacement parts quickly, reducing downtime and inconvenience for your family.
Warranty Preservation:
Many appliances come with warranties that can be voided if you attempt repairs on your own. Hiring a professional ensures that your warranty remains intact, saving you money on potential future repairs or replacements.
Quality Repairs:
'Fast Appliances' takes pride in delivering high-quality repair services. Our skilled technicians use genuine parts and follow industry best practices to ensure that your appliances are restored to their optimal performance.
Convenience and Peace of Mind:
Appliance breakdowns can be stressful, but hiring a professional handyman allows you to relax and let the experts handle the job. You can have peace of mind knowing that your appliances are in capable hands.
Environmental Responsibility:
Repairing rather than replacing appliances is an eco-friendly choice. It reduces electronic waste and lowers your carbon footprint, contributing to a greener environment.
Tailored Solutions:
Every appliance issue is unique, and a professional handyman can provide tailored solutions to meet your specific needs. This ensures that the repair addresses the root cause of the problem, rather than just providing a temporary fix.
Local Service:
As a local business serving Mill Creek, WA, 'Fast Appliances' is committed to providing prompt and reliable service to our community. We understand the unique needs of our area and are always just a phone call away.
In conclusion, when faced with appliance troubles, choosing to hire a professional handyman from 'Fast Appliances' in Mill Creek, WA, is a smart investment. You'll benefit from their expertise, safety measures, and cost-effective solutions, all while preserving warranties and contributing to a greener environment. Don't let appliance issues disrupt your daily life; let the professionals handle it with skill and efficiency. Contact us today for all your appliance repair needs!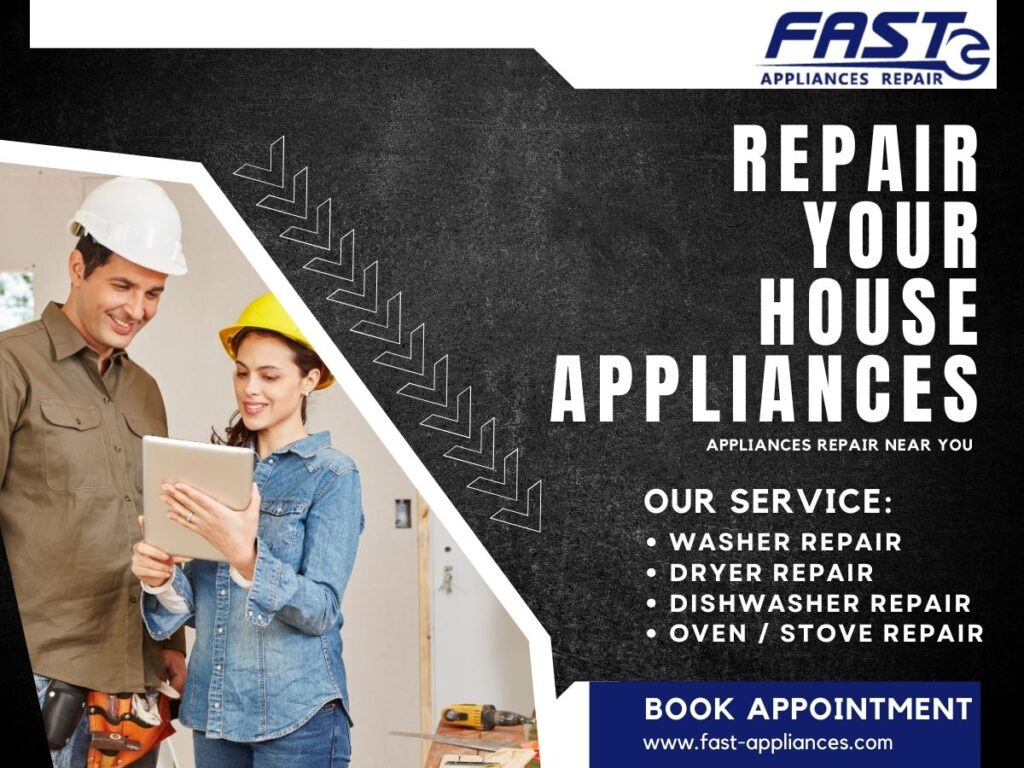 More Posts You May Find Interesting